Task
Toyota Logistic Design Competition - Winner
Sector

Urban Mobility

Yıl

2020

Expertise

Research & Usability, Conceptual Design, Visualization, Experience & Service Design, Product Design
CHALLENGE
Creating an experience
Rental baggage for airline travel.
Thanks to planes, it is possible for people to travel long distances with big suitcases. However, long check-in queues and endless waiting at the baggage claim are not considered as fun at all times. Within this concept MOBI challenged the way we know airport baggage handling today.
PROBLEM DEFINITON
Why keep baggage?
Just rent a mobi.
When they are not traveling with us, suitcases are just sitting there in houses, taking up a lot of space, and rarely used. With Mobi concept, passengers can rent a baggage within the ease of an app that is personalized for a trip. Mobi's standardized bags come in three sizes for different needs.
The bag is later picked up by the service and taken to the airport to be loaded. Passengers won't see the bag after it's been picked up. Mobi ultimately delivers the baggage to the passenger's destination address.
Their suggestion on how to make airport baggage handling fly is tantamount to a revolution.
- JURY COMMENDATORY
USER-INTERFACE
Accesibility is everything.
From application or other platforms, baggage pick-up /drop addresses and time can be scheduled. The passanger won't see his or her bag after it's been picked up until the end destination.
EXPERIENCE
Efficiency in baggage handling.
Our travel experience is shaped around how baggage are handled within the regulations in airports. Passengers with no baggage, well it changes things a lot. There is no need to go through x-rays for baggage nor have to bother waiting at the carousel. These are now handled by ground operations.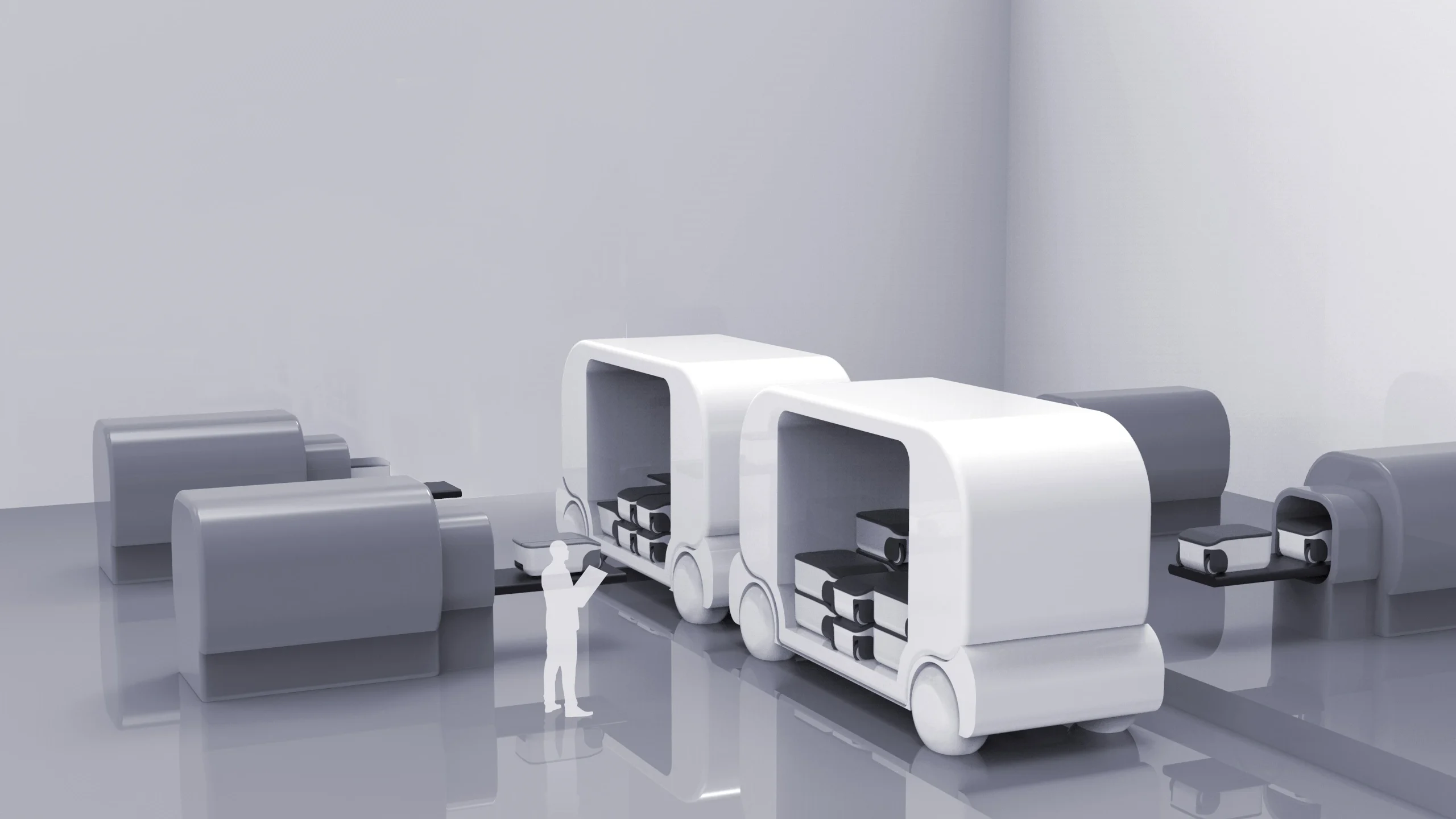 CONTROL POINT
VERTICAL STORAGE
CONTAINER LOAD
LET'S DESIGN TOGETHER!
Send us an email for exciting collaborations.
We create products and services that will define the way we interact with life. While respecting the planet, we all share and love!